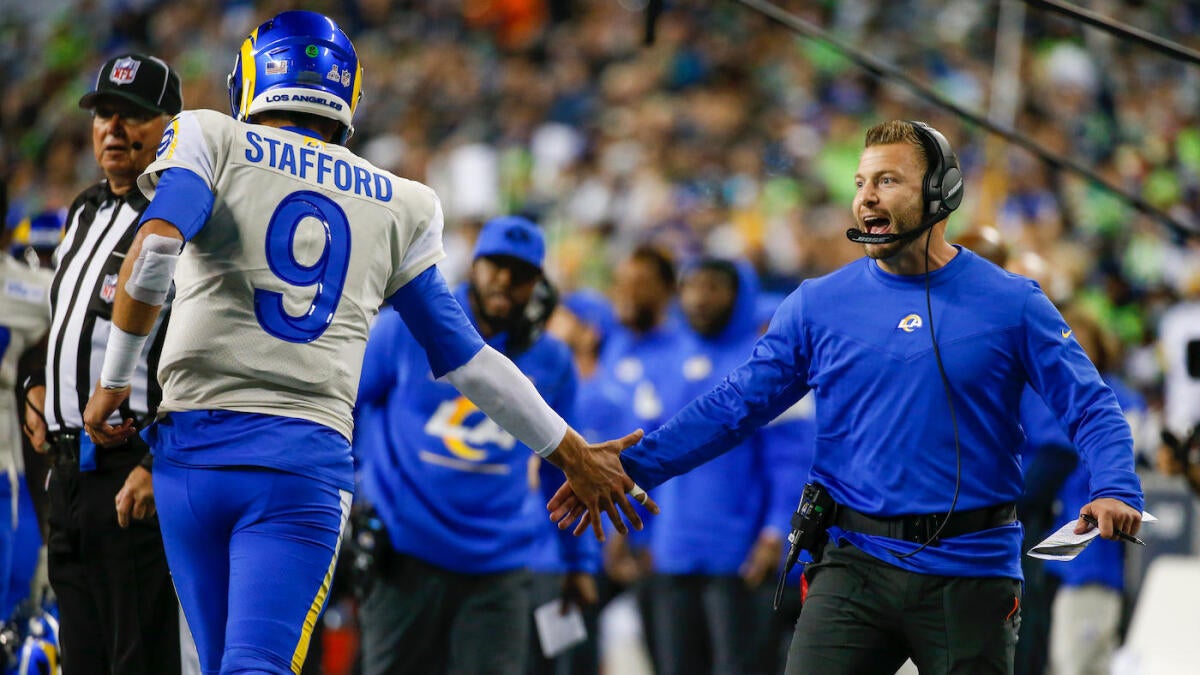 Matthew Stafford has been excellent for the Los Angeles Rams through the first third of the season, proving that L.A. giving up two first-round picks, a a third-round pick, and Jared Goff for the franchise quarterback was worth it. Rams head coach Sean McVay was impressed with Stafford from the get-go, but his new quarterback has surpassed even the high expectations he had thus far. 
"He has been better than I thought, and I thought he was going to be really good," McVay said. "I've been really impressed with his body of work in his resume over the course of his career. I think he's doing a great job. I think the best players elevate those around them. (I) think guys are playing better around him. (I) think he's seen the field really well. I think he has great ownership and autonomy of what we're really trying to get done. I think he's able to really apply all that experience. 
"He's had a lot of great experiences, a lot of great coaches, a lot of great teammates that he's played with in Detroit, so he's able to take that, apply it in the right ways. He's playing with 10 really good players around him on a regular basis. I think he's doing an excellent job." 
Stafford has been one of the best quarterbacks in football through six weeks, completing 69.5% of his passes for 1,838 yards, 16 touchdowns to four interceptions (116.6 passer rating) as Los Angeles is off to a 5-1 start. Stafford entered the week fourth in the league in passing yards, tied for third in passing touchdowns, and second in passer rating. His 16 passing touchdowns through six games are the most for any player in NFL history in his first season with a new team. 
Is there any way Stafford can possibly play better going forward? McVay thinks the sky's the limit regarding his quarterback. 
"I think we want to see steady improvement," McVay said. "I think there's certainly areas of focus and concentration, where there's a lot of good things going on that you want to continue to do that at a high level. There's some other things that we can do better, and that's coaches and players alike. But as far as the ceiling, I think we're looking for steady improvement. I think if we do that, then that'll end up being some really good things can result from that."