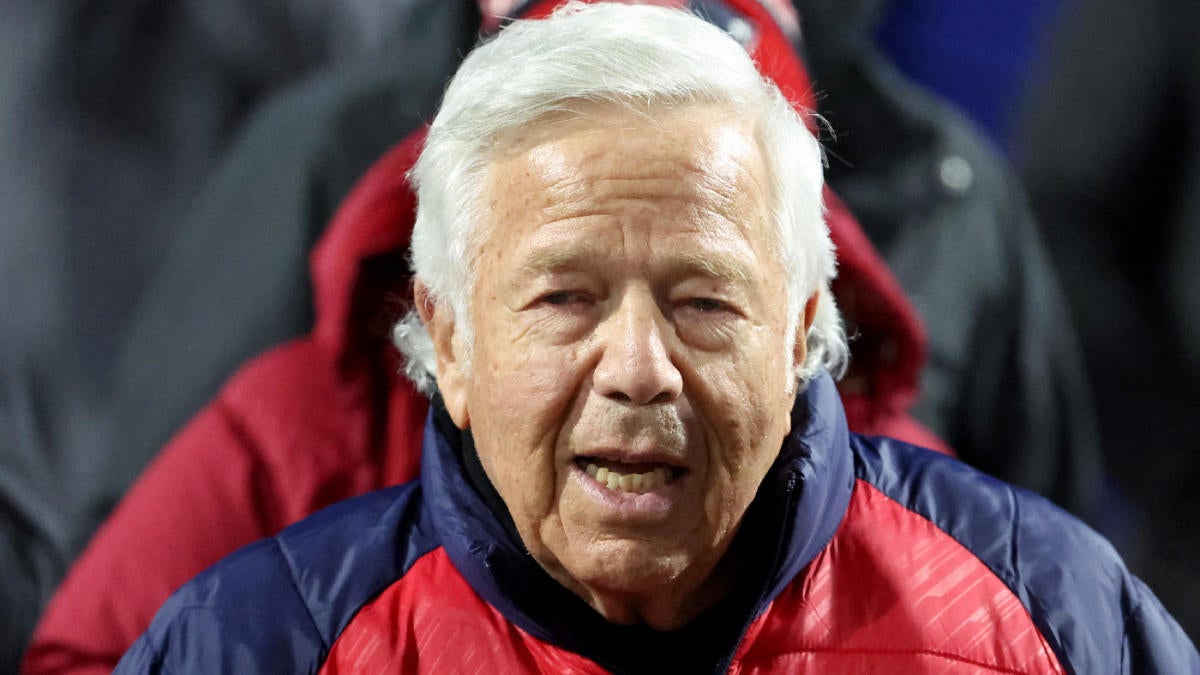 Add Robert Kraft's name to the list of NFL owners who have generated headlines this week during the annual league meetings. The Patriots' longtime owner publicly acknowledged that his team's recent lack of success doesn't sit well with him, as New England hasn't won a playoff game since winning their sixth Super Bowl at the end of the 2018 season. 
Kraft also took a less than subtle shot at the Patriots' recent draft classes while praising the success his team had during last year's draft. The Patriots' 2021 draft class was headlined by quarterback Mac Jones, who was selected to the Pro Bowl last season while helping New England return the playoffs after a one-year absence. 
"I'm a Patriots fan, big time, first," Kraft said, via ESPN's Mike Weiss. "More than anything, it bothers me that we haven't been able to win a playoff game in the last three years. I'm happy that we had, I think, a great draft last year. Made up for what happened the previous four years or so. I look forward to hopefully having a great draft this year. This is the only way you can build your team long term and consistency and having a chance of winning is having a good draft." 
Subpar drafts has been one of the few black marks on Bill Belichick's largely stainless resume during his two-plus decade run in Foxborough. Specifically, the team's drafts from 2016-19 included a bevy of picks that Belichick would surely re-do if given the chance. While those drafts didn't hurt the Patriots initially (New England went to three consecutive Super Bowls -- winning two -- from 2016-18), their lack of recent draft success became more evident following Tom Brady's departure after the 2019 season. 
Brady's last season in New England was the first of three consecutive seasons without a playoff win. While many teams go through recent droughts (the Steelers, for example, haven't won a playoff game since 2016), the Patriots' lack of recent playoff success is clearly unacceptable for an owner who watched his team play in eight consecutive conference championship games from 2011-18. With or without Brady, Kraft expects his team to make deep playoff runs while competing for Lombardi trophies. That's the standard that has been set in New England, and it's a standard that Kraft plans to continue to hold over his future Hall of Fame coach. 
"I'd expect it to happen as soon as this year," Kraft said when asked when he expects his team to be a title contender, via Jim McBride of the Boston Globe. "I think we've made the commitments as an organization, and I think we have a lot of talent and some wonderful young men from last year and a couple in the weeds from before. And it's a chance for them to grow and hopefully come together and the team comes together.
"I think these young quarterbacks, the good ones in the second year, have usually grown a great deal."