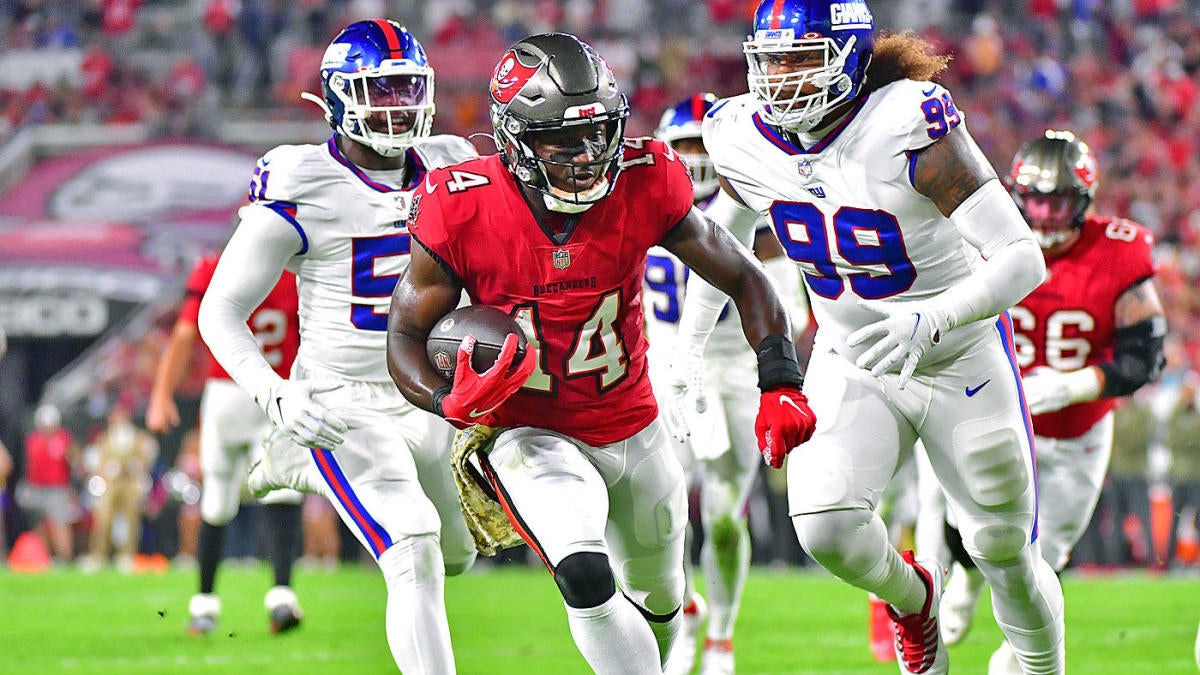 The Tampa Bay Buccaneers were hit hard by the injury bug during Sunday night's pivotal NFC South game against the New Orleans Saints and it showed. The Saints handed Tom Brady just his third career shutout loss in a 9-0 victory.
Wide receivers Chris Godwin (right knee) and Mike Evans (hamstring) were forced to leave the game in the first half and were ruled out following halftime. In the third quarter, running back Leonard Fournette left the game with a hamstring injury and was quickly ruled out as well. NFL Media reports Godwin suffered an MCL sprain, which isn't likely to end his 2021 season.
The broadcast did not appear to show a specific play on which Evans was injured, but the NBC broadcast reported that Evans came to the sideline and indicated that his hamstring was bothering him, then came back on the field for another play, at the conclusion of which he was visibly frustrated and threw his gloves to the fans. It was at that point that the Bucs announced his injury.
Godwin caught a third-down pass over the middle of the field early in the second quarter, and was immediately tackled by Saints cornerback P.J. Williams. Williams went with a low hit on Godwin, appearing to hit the receiver directly in the knee. Replays showed Godwin's knee bending in an awkward direction, and he remained down on the field through a TV timeout. 
Godwin was eventually able to stand up and walk off the field under his own power, but he was immediately taken into the blue medical tent on the sideline for further evaluation. He was replaced in the lineup on the following drive by Scotty Miller. Jaelon Darden joined Miller and Tyler Johnson on the field in three wide receiver sets, with Evans also out.
Godwin was at one point seen outside the tent, jogging along the sideline, seemingly testing out the knee. The NBC broadcast reported that Godwin was attempting to sprint, cut, and change directions, while discussing with trainers whether or not he would come back into the game.
Godwin, 25, has been Brady's top target this season. He entered the Sunday night game with 92 catches, second in the NFL behind only Cooper Kupp. He also had 1,054 receiving yards and five touchdowns. He is playing on the franchise tag this season, and could potentially hit free agency for the first time this winter.